I can proudly announce that Carco's press release was published on Techbullion website. See what author Angela Scott-Briggs wrote about us:
Original article you can find here!
Carco NextGen Drivers Application & Decentralized Social Network Will Revolutionise the Transportation market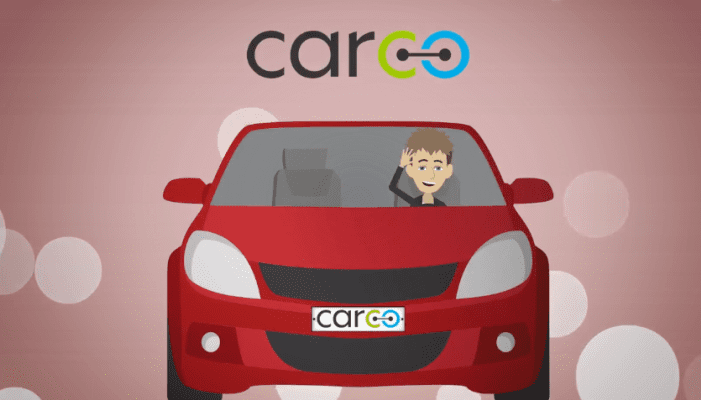 Slow but steady, the blockchain technology has been able to find its way into the minds of a lot of people. Over time, it has been evolved in so many ways to include so many real-world applications. Now, Carcowants to bring that decentralised nature of the blockchain technology into connecting drivers of automobiles.
What is the Carco NextGen Drivers Application?
Firstly, before we delve into what the NextGen Drivers Application is all about, let's briefly talk about the Carco platform. Carco is a collection of thematic contents that are intended not just for only drivers, but also for a wide variety of people. Its social platform is built in a way that users can interact and connect with each other, and share each other's experiences.
The Carco platform uses a payment system known as Carcopay. The method of payment uses the Ethereum blockchain and is attached to the core of the communication interface, which enables payment for individual services within and outside the Carco network, and also gives real time cryptocurrency conversion into different fiat currencies like EUR and USD.
The platform doesn't just have social contents, it also gives its users all the services drivers would need, as well as the ability to make use of the CarcoBonus. All these are incorporated in the NextGen Drivers Application.
The application has a specific segment powered by a proprietary advertising Artificial Intelligence (AI), which is an innovative take to advertising. It also has an entertaining platform known as CarcoPlay, for users with an interest in single and multiplayer games. On this platform, they get to earn prizes and rewards from playing games.
Unique Features of the Carco NextGen Drivers Application
It's no doubt that the Carco is an all-inclusive technological solution that aims at giving drivers a platform where there can be easy communication, payment for services, and entertainment. But what are the awesome features of this application:
Complete Voice Control: Drivers can operate the applications hands-free.
Offers a wide range of service providers:Users of the application can order for various services on the application since they are partners with both small and large service providers.
Connects drivers and users on a social Platform: The application is voice controlled and connects both drivers and users the same way other social platforms work.
0% Payment Commission: Using the Carco tokento pay for products and services does not require any form of extra commission.
Gaming: Just as mentioned earlier, the application comes with an offline and online gaming segments where users can get rewards.
The Carco Journey
Carco hopes to issue and distribute 650 million tokens, where a total of 97500000 tokens will be nominated in the pre-ICO campaign. The platform accepts ETH, with 1 ETH = 12500 Carco, and hopes to raise 1000 ETH as its soft cap and 4200 ETH as its hard cap. After the preICO campaign, all unsold tokens will be transferred into the ICO pool.
Conclusion
Carco is introducing the next generation of social connection, interaction, and sharing of experience, in a decentralised manner. With its many awesome and exciting features, there is no doubt it is going to make waves once people grasp the idea behind the platform.
Read More https://www.techbullion.com/carco-nextgen-drivers-application-decentralized-social-network-will-revolutionise-transportation-market/
Original article you can find here!